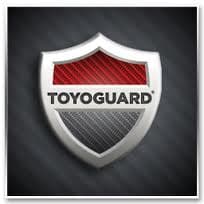 As one of the leading Toyota dealers in the Raleigh area,
Fred Anderson Toyota
talks with hundreds of new and existing Toyota customers every week. And just about everyone we come in contact with wants the clean, unblemished new car appearance of their Toyota exterior and interior to last as long as possible.
That's why many of the new Toyota vehicles we sell come with TOYOGUARD protection.
Below is a video and summary of what you get with TOYOGUARD, and how it will add value to your Toyota investment: