Up to $8,000 off MSRP
Excludes TTL & $649 dealer fee; Ex New 2021 Land Cruiser V8, Stock M4096553, MSRP $89665; Mdl 6157, $8,000 off MSRP provided by dealer; Ends 2.1.2021
0% APR Up to 72 Months
90 Day No Payments
Excludes TTL & $649 dealer fee; $0 down with approved credit, 0% APR up to 72 Months on select 2021 Toyota models with approved credit based on $13.89/$1,000 financed, excludes Hybrid, Land Cruisers & ProSeries  models; $0 down payment subject to credit approval, Excludes Pro series; $0 payments 90 days valid on select 2020 Toyota models with approved credit; Deferred payment program from date of contract, Accrual of interest commences from date of contract & consumer responsible for payment of accrued interest, provided by dealer up to $3,000 total, see dealer for full details; Offers cannot be combined; Ends 3.1.2021
$129 per month for 36 months lease
or 0% APR
Excludes TTL & $649 dealer fee;  MY20 Mdl 2532, Stk LU506432, MSRP $26327; Lease $5219 down plus 1st month's payment Due At Signing with approved credit based on 36 month closed-end lease, $0 security, 12k miles/year with $0.18 per mile overage, qualified Tier 1+ customers only through SETF, $4644 total monthly payments; APR with approved credit for 60 months based on on 16.67/$1,000 financed with approved credit through SETF, $0 down subject to credit approval; Ends 2.1.2021
$99 per month for 36 months lease
or 0% APR
Excludes TTL & $649 dealer fee;  Mdl 1852, Stk MJ124453, MSRP $21,559; Lease $5878 down plus 1st month's payment due at signing, with approved credit based on 36 month closed-end lease, $0 security, 12k miles/year with $0.18 per mile overage, $3564 total monthly payments, 0% APR for 60 months with approved credit mutually exclusive thru SETF based on $16.67/$1,000 financed, not all will qualify, $0 down subject to credit approval; Ends 2.1.2021
$304 per month for 36 months lease
or 0% APR
Excludes TTL & $649 dealer fee;  LE Mdl 6946, MSRP $40441; Lease $4299 down plus 1st month's payment due at signing, $10944 total monthly payments,  leases with approved credit based on 36 month closed-end lease, $0 security, 12k miles/year with $0.18 per mile overage, 0% APR with approved credit mutually exclusive thru SETF valid for 48 months based on $20.83/$1,000 financed, not all will qualify, $0 down subject to credit approval; Ends 2.1.2021
$224 per month for 36 months lease
or 0% APR
Excludes TTL & $649 dealer fee;  RAV4 Ex Mdl 4430, MSRP $27,595; Lease $4299 down plus 1st month's payment due at signing, with approved credit based on 36 month closed-end lease, $0 security, 12k miles/year with $0.18 per mile overage, $8064 total monthly payments, 0% APR 48 Months with approved credit based on $20.83/$1,000 financed, not all will qualify, $0 down subject to credit approval; Ends 2.1.2021
Our Lowest Financing Rates
or Only $334 per month for 36 months lease
Excludes TTL & $649 dealer fee;  Closed end 36 month lease with approved credit. Mdl 8642, Example 2WD SR5 V6 5AT, Stk M5229338, MSRP $36960; Lease $4299 down plus 1st month's payment, $12024 total monthly payments, 0% APR 36 Months with approved credit based on $27.78/$1,000 financed, not all will qualify, $0 down subject to credit approval; Ends 2.1.2021
$214 per month for 36 months lease
Excludes TTL & $649 dealer fee;  Mdl 7146 Example SR5 V6 Double Cab, MSRP $37,296, Stock MX096749; Lease $4299 down plus 1st month's payment due at signing, with approved credit based on 36 month closed-end lease, $0 security, 12k miles/year with $0.18 per mile overage, $7344 total monthly payments; Ends 2.1.2021
$314 per month for 36 months
Excludes TTL & $649 dealer fee;  Mdl 8241 Example SR5 Dbl Cab  4x2, MSRP $39916; Lease $4299 down plus 1st month's payment with approved credit based on 36 month closed-end lease, $0 security, 12k miles/year with $0.18 per mile overage, $11304 total monthly payments; $39375.57 Net Cap Cost; Ends 2.1.2021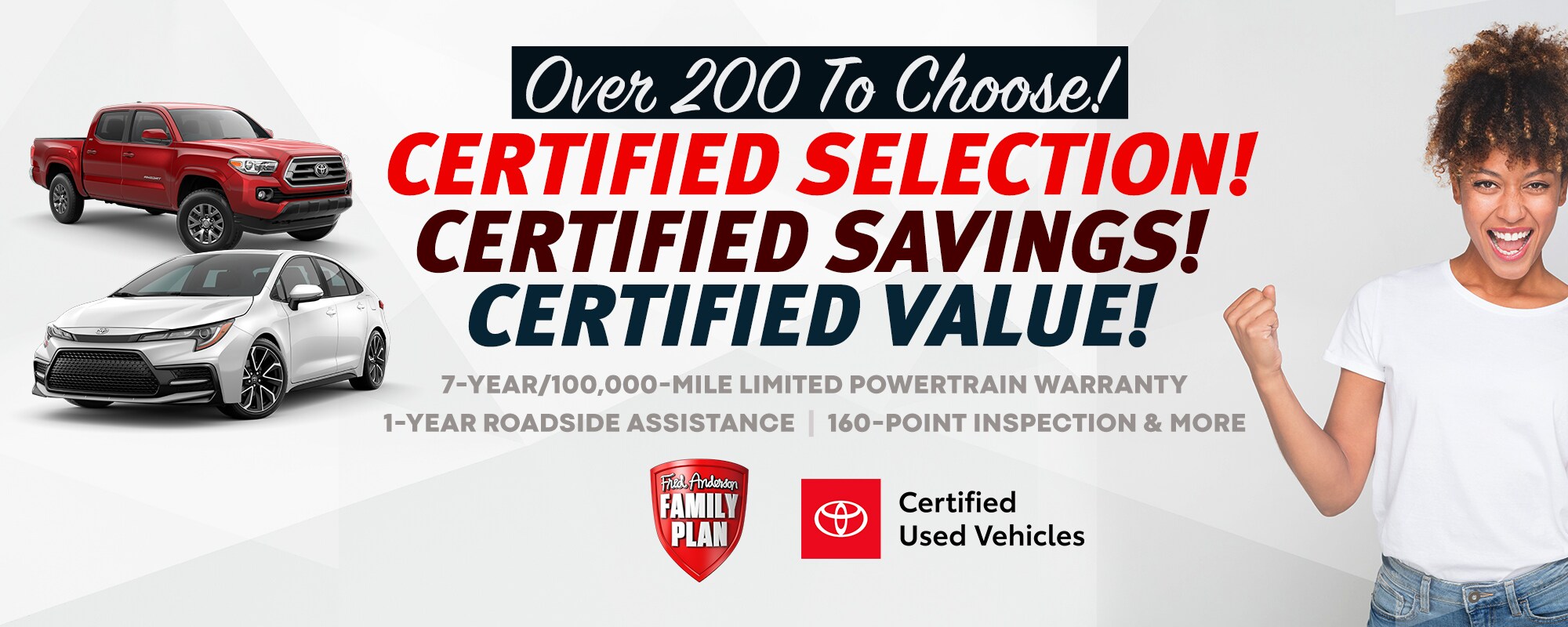 Certified Selection!
Certified Savings!
Certified Value!
Over 200 To Choose!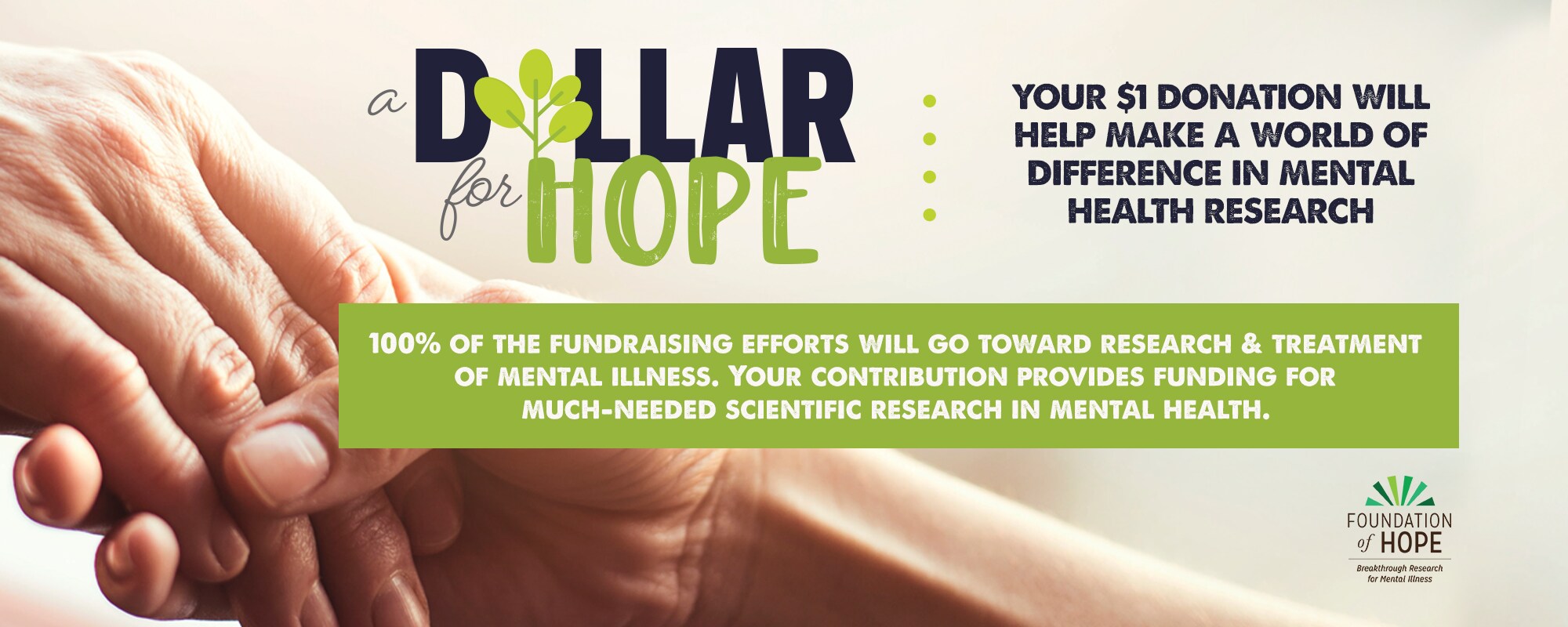 A Dollar for Hope
Your $1 donation will help make a world of difference in mental health research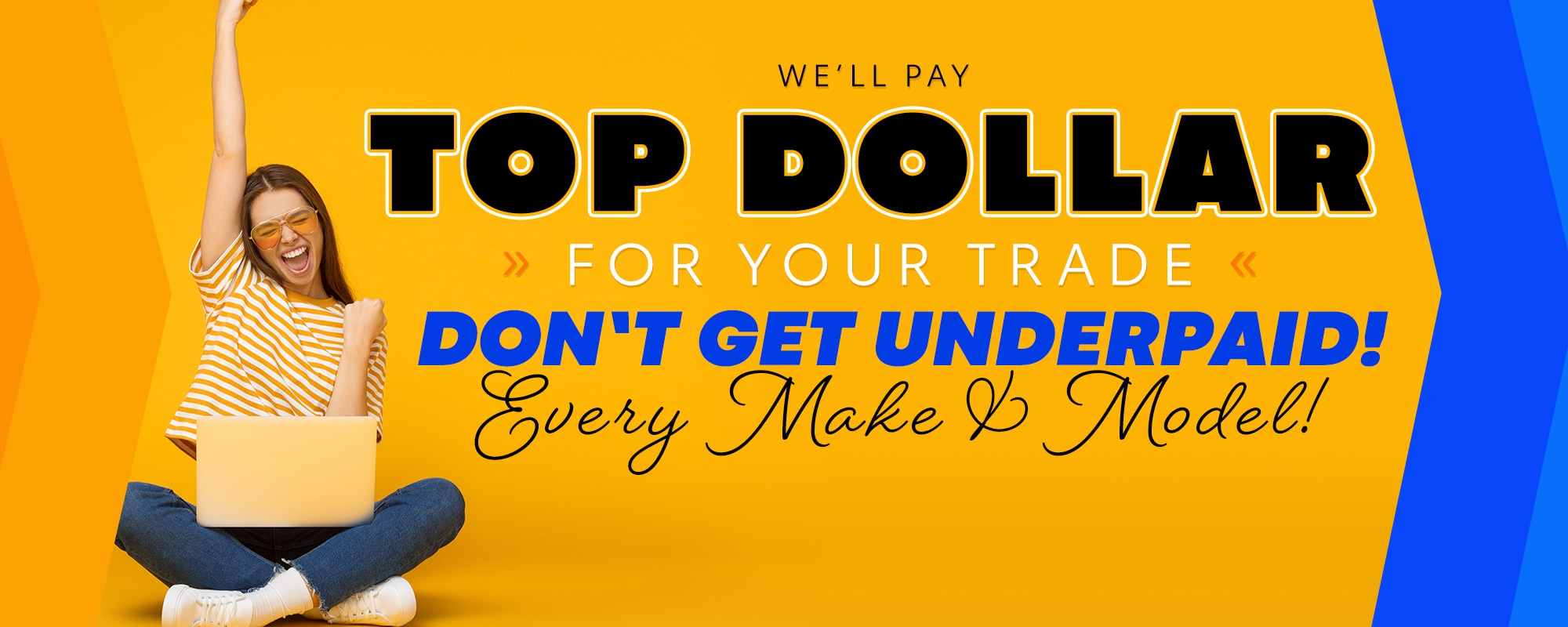 We'll Pay Top Dollar For Your Trade
Don't Get Underpaid!
Every Make & Model!
All trade qualify, provided by dealer; see dealer for full details.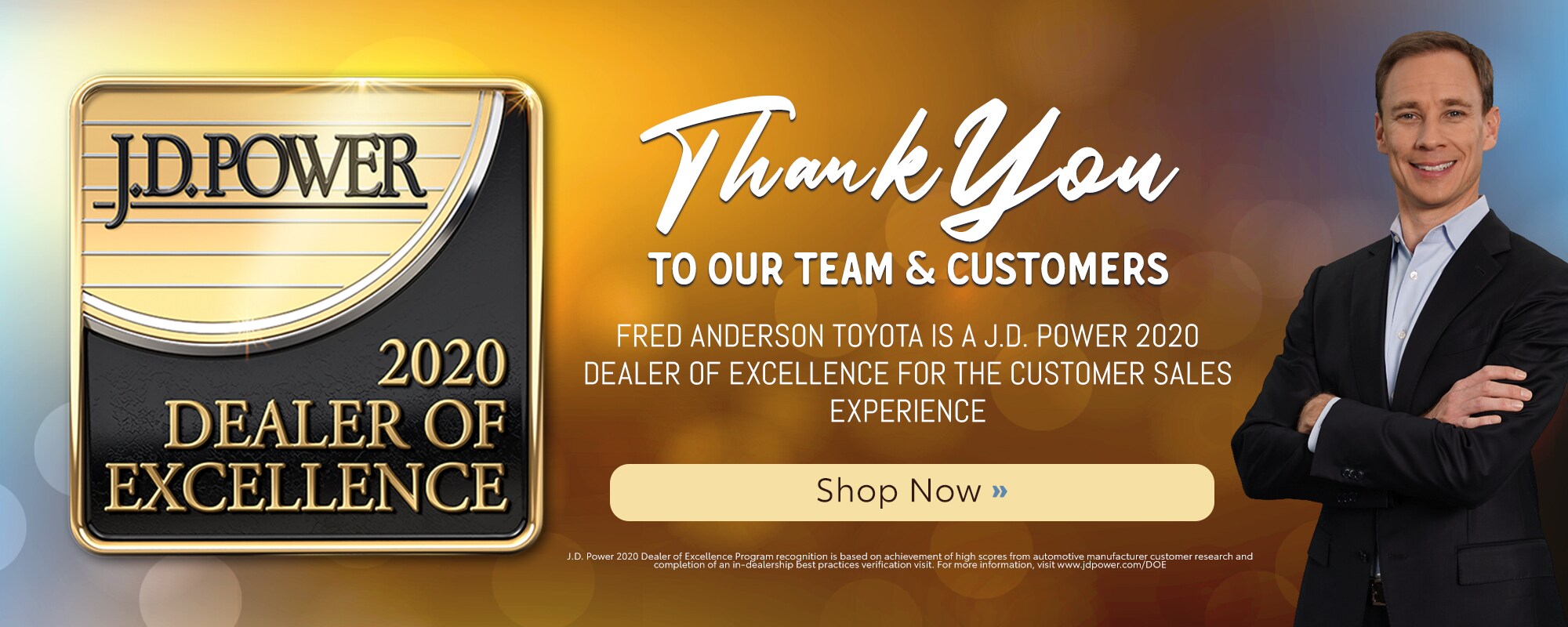 Thank You to Our Team & Customers!
Fred Anderson Toyota is a J.D. Power 2020 Dealer of Excellence for the Customer Sales Experience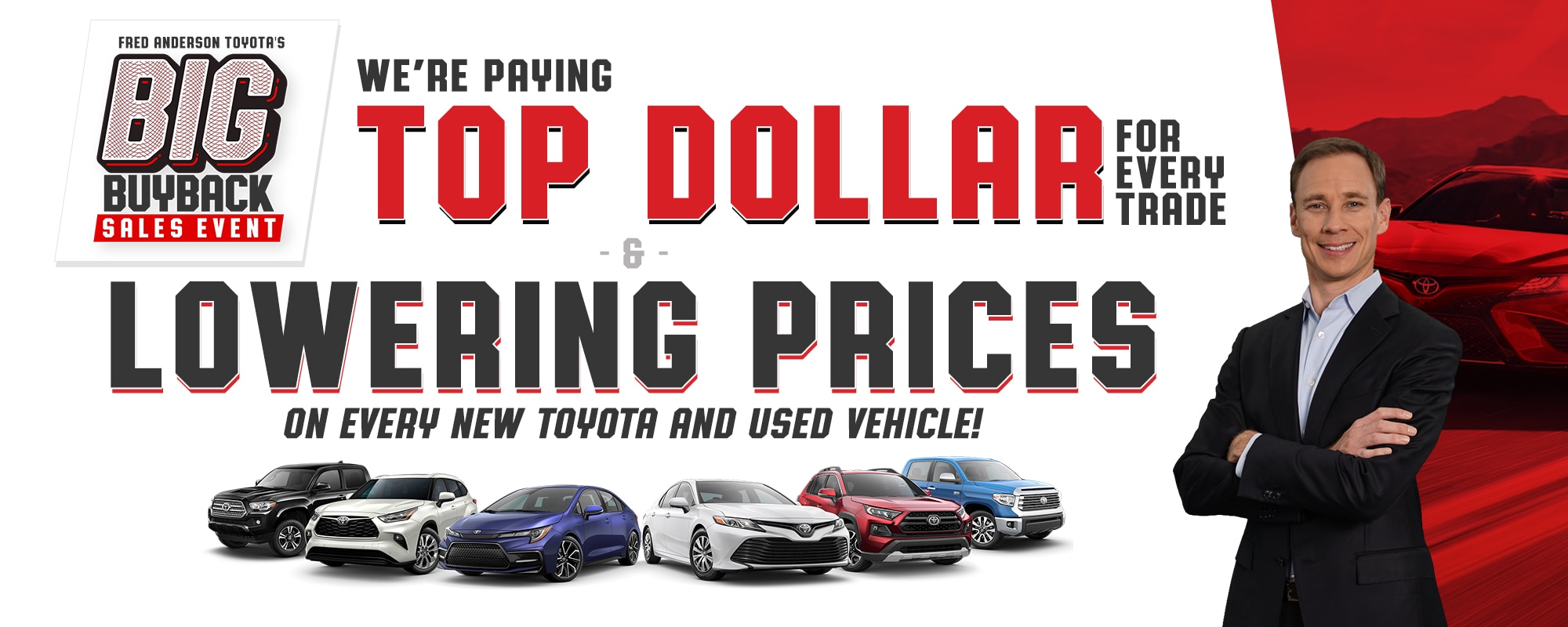 We're Paying Top Dollar for Every Trade
& Lowering Prices on Every New Toyota and Used Vehicle!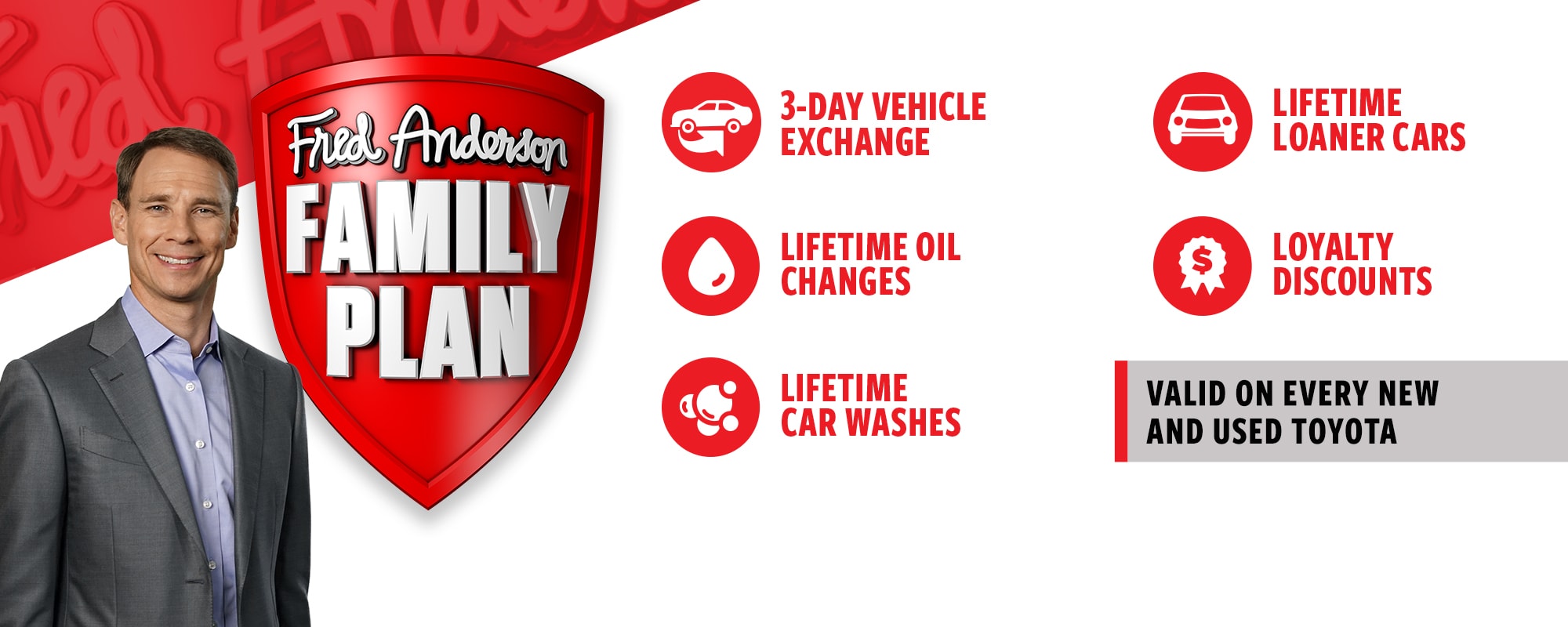 The Fred Anderson Toyota Family Plan 
Valid on Every New and Used Toyota!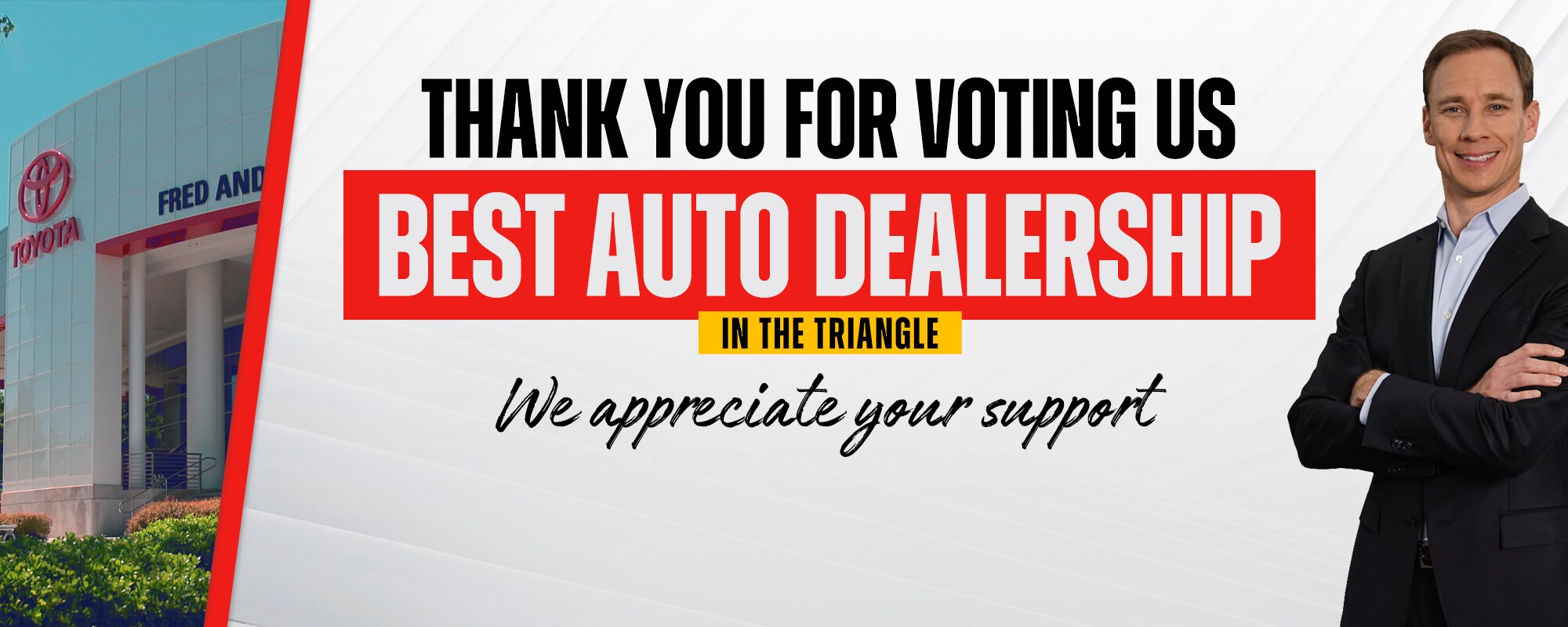 Thank You for Voting Us Best Auto Dealership in the Triangle!
We appreciate your support!
Claim based on Indyweek's Best Of The Triangle Readers' Poll from June 24, 2020, Visit https://indyweek.com/guides/best-of-the-triangle/readers-poll-services/ for more details